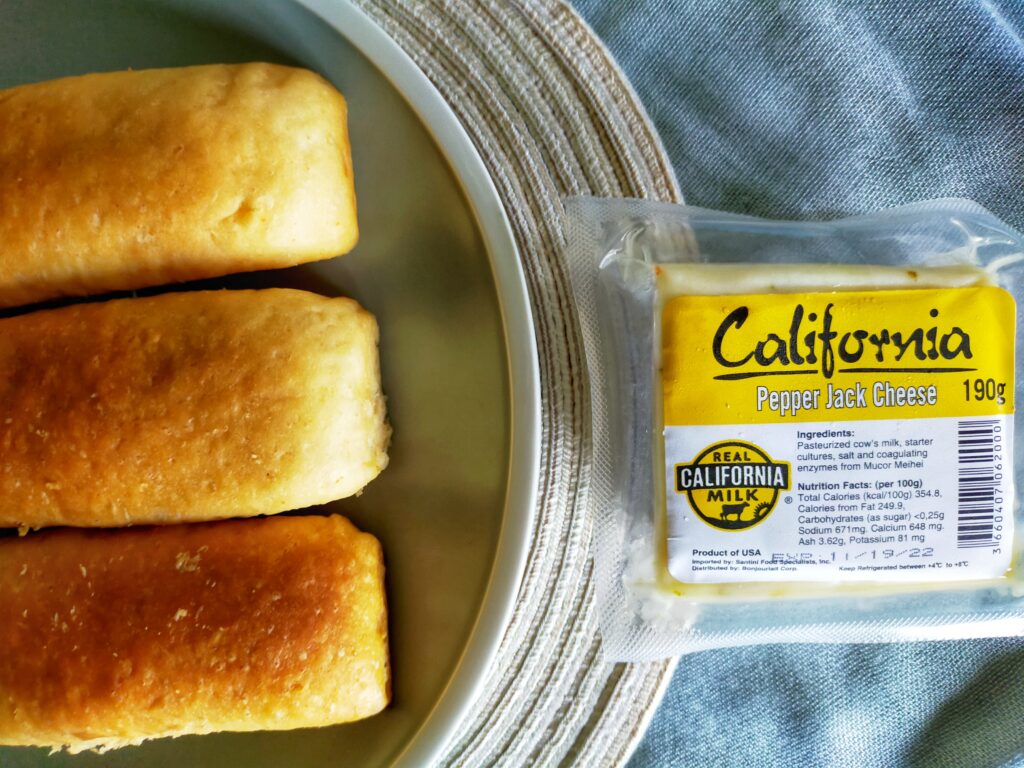 Here's one thing I often see in my clients' food choices: High-carb low-protein snacks.
For the record, carbs are NOT bad. We need high-quality carbohydrates to give us energy so we can do physical tasks [1] such as standing, walking, household chores, exercise and sports, and mental tasks such as thinking, studying and focusing [2].
But, there is one way to improve our snacking habit: Add more protein!
By having a snack with a carbohydrate-protein combo, you can
feel more satisfied with your snack and therefore prevent you from eating more, which helps in controlling your calorie intake
feel satisfied for longer therefore preventing cravings later on, again helping you lessen your sugar and calorie intake
build and repair body structures including skeletal muscles, internal organs, bones, teeth, hair, and skin.
For example, instead of eating plain bread for snack, eat protein-rich foods with it such as nut butter, egg, milk or cheese.
Speaking of cheese, I'd like to share with you a cheese roll recipe that has a bit of spice in it. I wanted to call it by my first name but I might get into trouble ? so let's just call it:
Spiced Cheese Rolls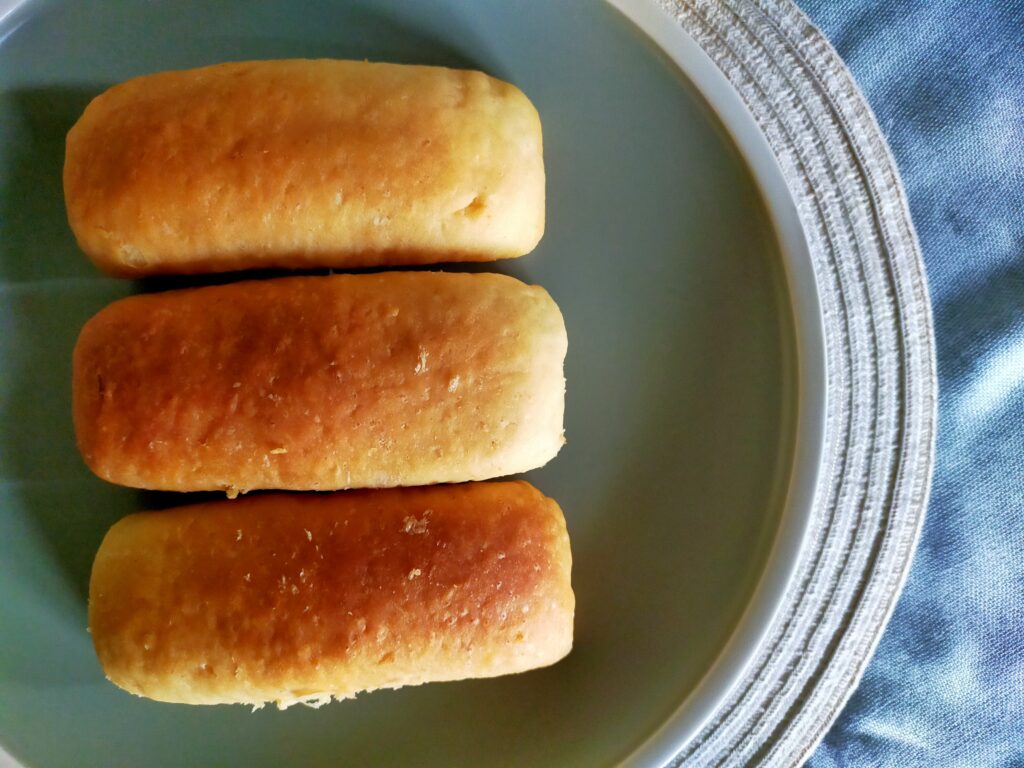 Dry ingredients:
2 cups All-purpose flour
½ Tbsp Instant dry yeast
4 Tbsp White sugar
½ tsp Salt
1 pack Real California Pepper Jack Cheese
Wet ingredients:
2 Large eggs
1 cup California Sunshine Homogenized Milk
½ cup Unsalted butter
Directions:
Pre-heat oven to 180 C
Sift all-purpose flour, sugar and salt then mix with a spoon. Add the yeast and mix again.
Make a hole at the center of the flour mixture and pour in the wet ingredients (eggs and milk)
Combine all ingredients using a wooden spoon or a mixer until it forms into a dough.
Knead the dough while adding in the unsalted butter. Knead for 15 to 20 minutes until ready (smooth texture)
Form the dough into a ball and place it on a buttered mixing bowl. Let it rest for 30 mins to 1 hour.
Once the dough has doubled in size, punch it to release the air.
Portion the dough into 50g-60g pieces or depending on your desired portion size.
Roll the dough to form round shapes and let them rest for 5-10 minutes (cover with kitchen towel or plastic)
Using a rolling pin, flatten the dough. Place the cheese slices and roll it to wrap the cheese slice with the dough.
Let all the dough rest for 30mins to 1 hour until doubled in size.
Bake for 20-30 mins in 180 C.
Optional: After baking, brush the cheese rolls with unsalted butter and sprinkle with sugar.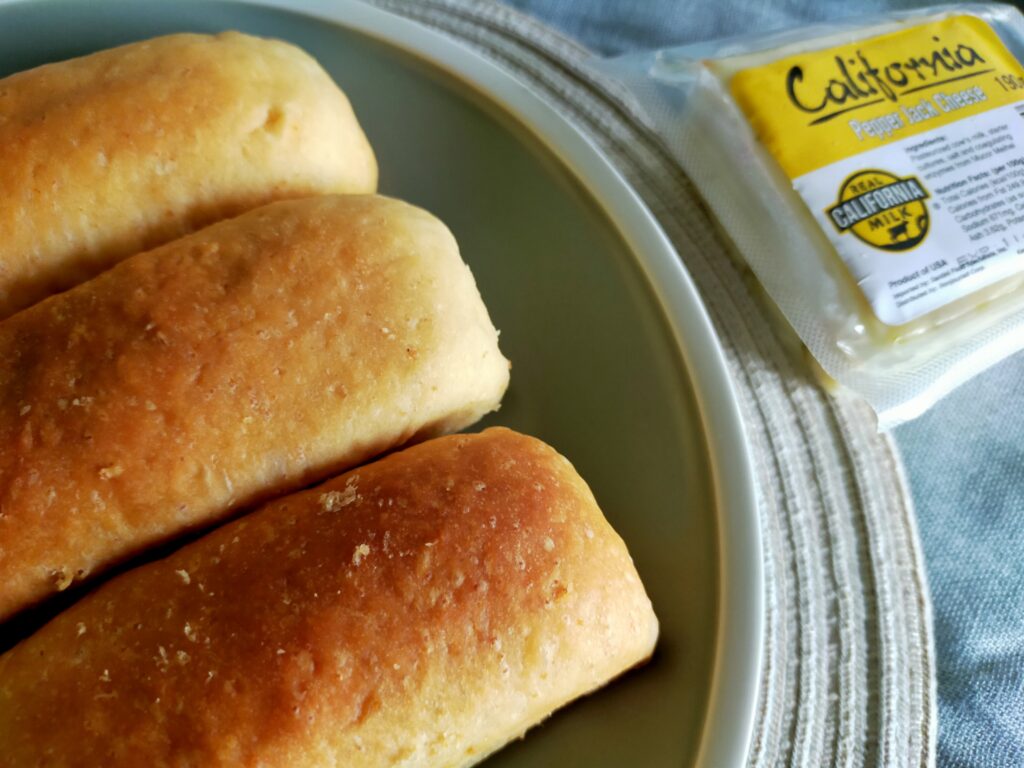 Snacks that contain nutrient-dense carbohydrates are good for us, but we can make them better by adding protein.
Cheese is a delicious source of high-quality protein, calcium and nutrients essential for good health.
So, add cheese and other protein-rich foods to your snacks often to help you stay healthy both physically and mentally.
Kain po. 🙂
References:
[1] Kanter, M. (2018). High-Quality Carbohydrates and Physical Performance. Nutrition Today. Published by Wolters Kluwer Health, Inc. https://www.ncbi.nlm.nih.gov/pmc/articles/PMC5794245/
[2] Edwards, S. (20160. Sugar and the Brain. Harvard Medical School. https://hms.harvard.edu/news-events/publications-archive/brain/sugar-brain
This post is sponsored by Real California Milk Philippines. All opinions are mine.
For more information about Real California Milk:
http://www.realcaliforniamilk.ph/
https://www.facebook.com/RCMph
https://www.instagram.com/realcaliforniamilkph
#AD #Sponsored #DairyNutrition #LookForTheSeal #CADairy #RealCaliforniaMilk #RealCaliforniaMilkPhilippines