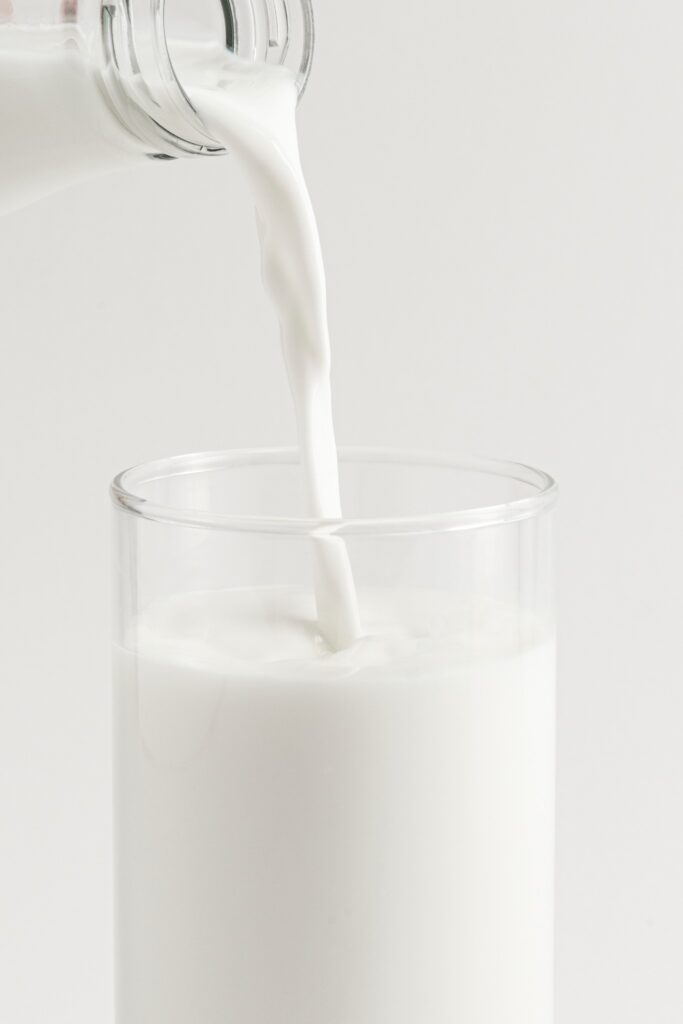 I feel you.
I have unintentionally lost weight for the past few months because of stress from major life events.
While our weight-centric society often celebrates thinness and weight loss, we should be aware that being underweight can be just as unhealthy as being overweight [1].
This is not only applicable to adults. Underweight is also a concern among children and elderly [2].
Having a child and elderly parents to take care of aside from my clients, I take the matter of underweight close to my heart.
To help us gain weight, many of us often think of nutrition supplements to help us increase energy and nutrient content of our diet. Nutrition supplements are convenient but the common concern is it can be expensive to some.
In these cases, I recommend home-made energy- and nutrient-dense beverages to supplement regular meals and snacks. However, some complain that additional equipment may be needed in preparing smoothies and can be inconvenient at times.
I feel you, too.
As a busy and tipid-mode mom and dietitian, let me share with you my go-to milk recipe that helped me increase the weight of my child (who is a picky eater) and nourished my mom who has lost a lot of muscle mass recently due to illnesses:
Nutty Oatie Milkshake
Ingredients:
1 ½ cup California Sunshine Homogenized Milk
½ cup Instant Oatmeal
2 Tbsp Peanut butter
Cold: Combine all ingredients in a water bottle / beverage container. Refrigerate and shake well before drinking.
Hot: Add instant oats and oil to warm milk. Stir.
Enjoy!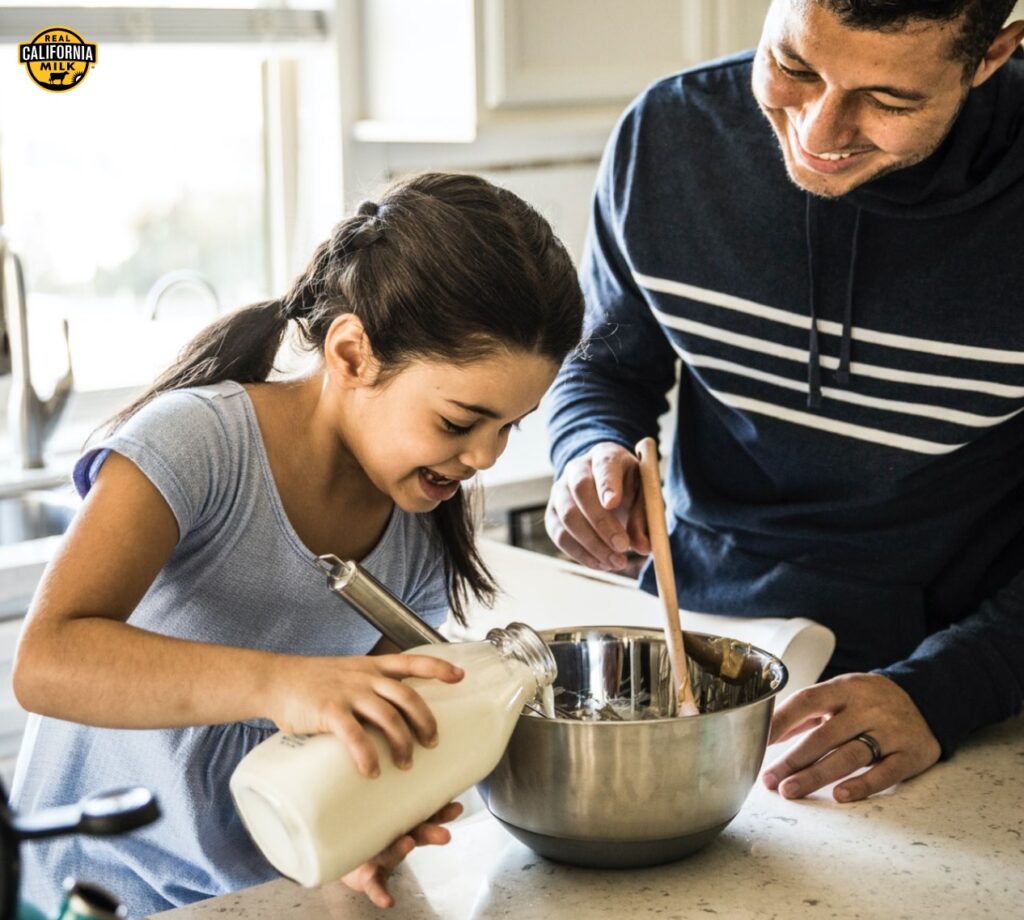 I often share this drink with my child. We drink it at breakfast, afternoon snack and/or before bedtime.
For my mom, I prepare half a cup of this drink and keep it near her bedside so she can drink it whenever she feels hungry.
Dairy provides 13 essential nutrients and is a great way to fuel the body. This drink can help you reach your daily calorie and nutrient needs.
I believe that milk is an underrated food/beverage that deserve more attention, especially among us Filipinos. For my fellow Pinoys out there struggling with gaining weight, milk is our ally.
I am on my journey towards gaining my healthy weight back and I hope you join me on this.
Kain po maigi.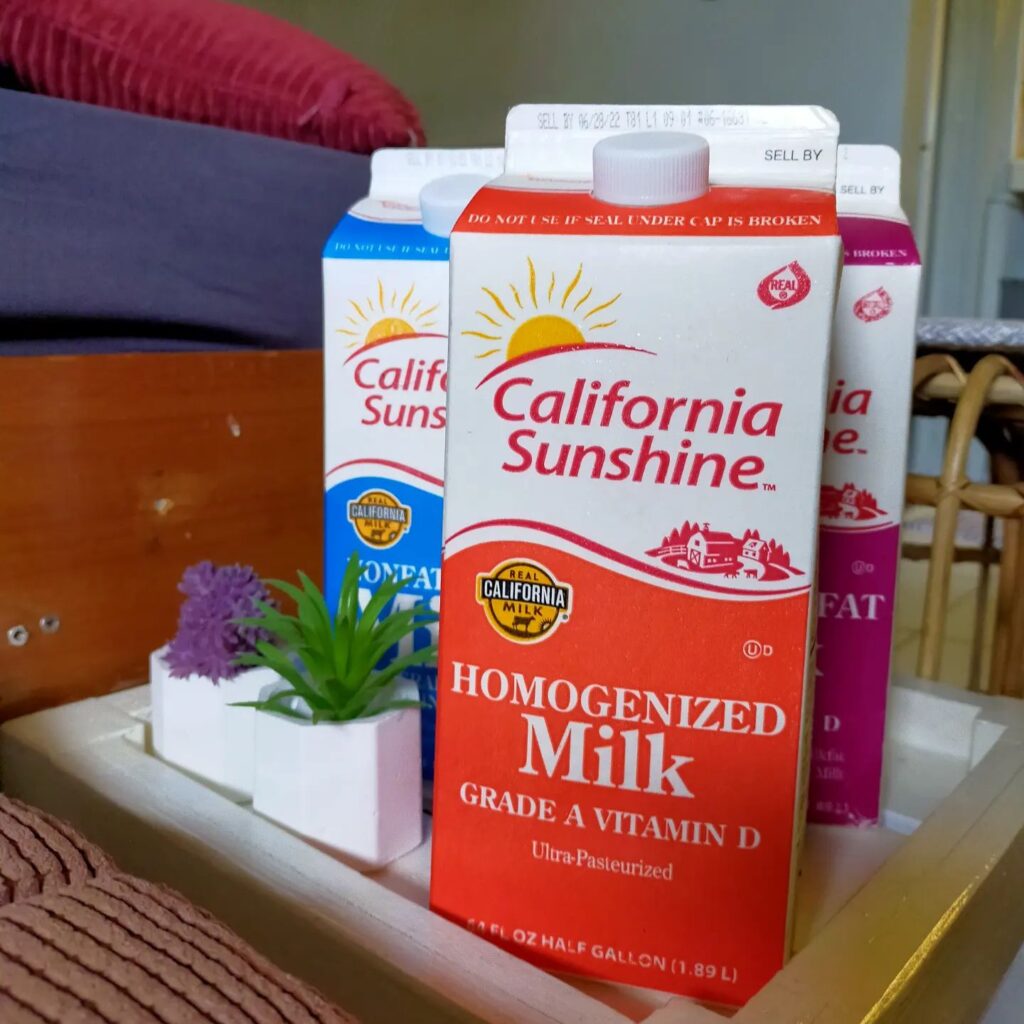 This post is sponsored by Real California Milk Philippines. All opinions are mine.
If you have specific nutrition-related concerns, please consult a nutritionist-dietitian.
References
[1] Chokshi DA et al (2015). J-Shaped Curves and Public Health. Journal of American Medical Association. Vol 314 No. 13. Pp 1339-1340. DOI: 10.1001/jama.2015.9566
[2] FNRI-DOST. (2020). Nutrition Surveys. Retrieved from e-nutrition: http://enutrition.fnri.dost.gov.ph/site/uploads/2018-2019%20ENNS%20Results%20Dissemination_ADULTS%20and%20ELDERLY.pdf
For more information about gaining weight, please check my blog post and sample meal plan:
https://gracebanaldietitian.com/kain-po/#weightgainbudget
For more information about Real California Milk:
http://www.realcaliforniamilk.ph/
https://www.facebook.com/RCMph
https://www.instagram.com/realcaliforniamilkph
#AD #Sponsored #DairyNutrition #LookForTheSeal #CADairy #RealCaliforniaMilk #RealCaliforniaMilkPhilippines