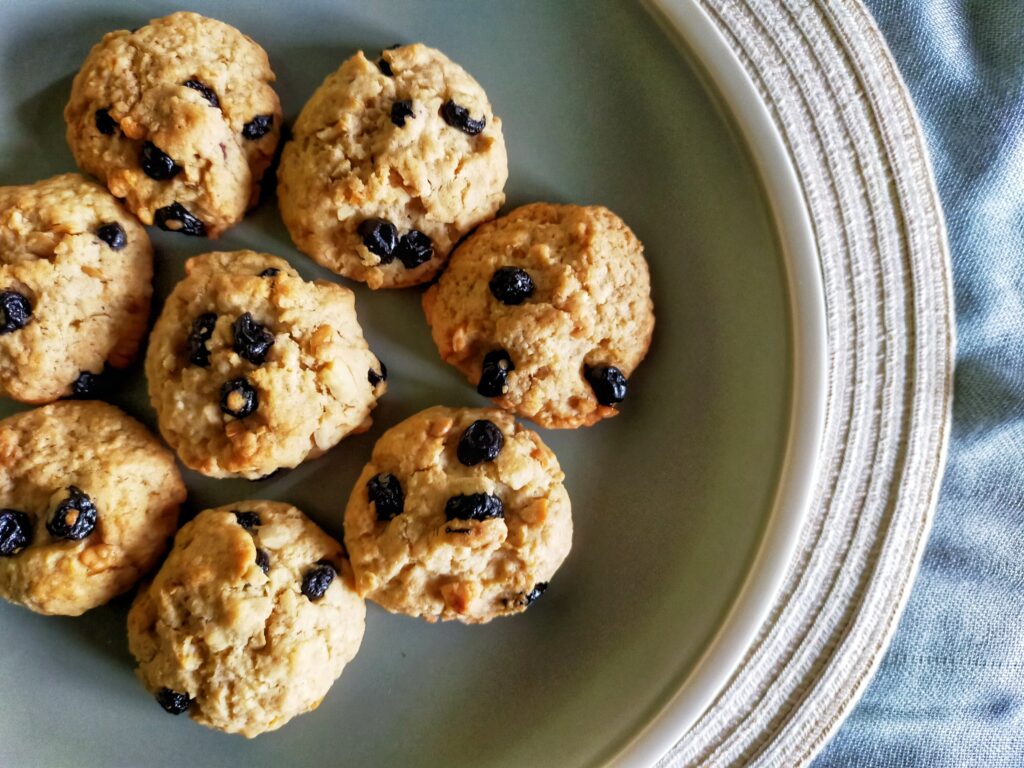 If you think fresh blueberries are good, wait till you get to try dried blueberries.
They have that distinct midnight blue color but with a tangy flavor and chewy texture.
Since they are dried, you can bring them with you to snack on anywhere, anytime. In fact, I munched on dried blueberries while I was writing my thesis. They did a great job at keeping me awake in the wee hours – better than coffee!
Or, you can make pastries out of dried blueberries, like I did:
Blueberry Oatmeal Cookies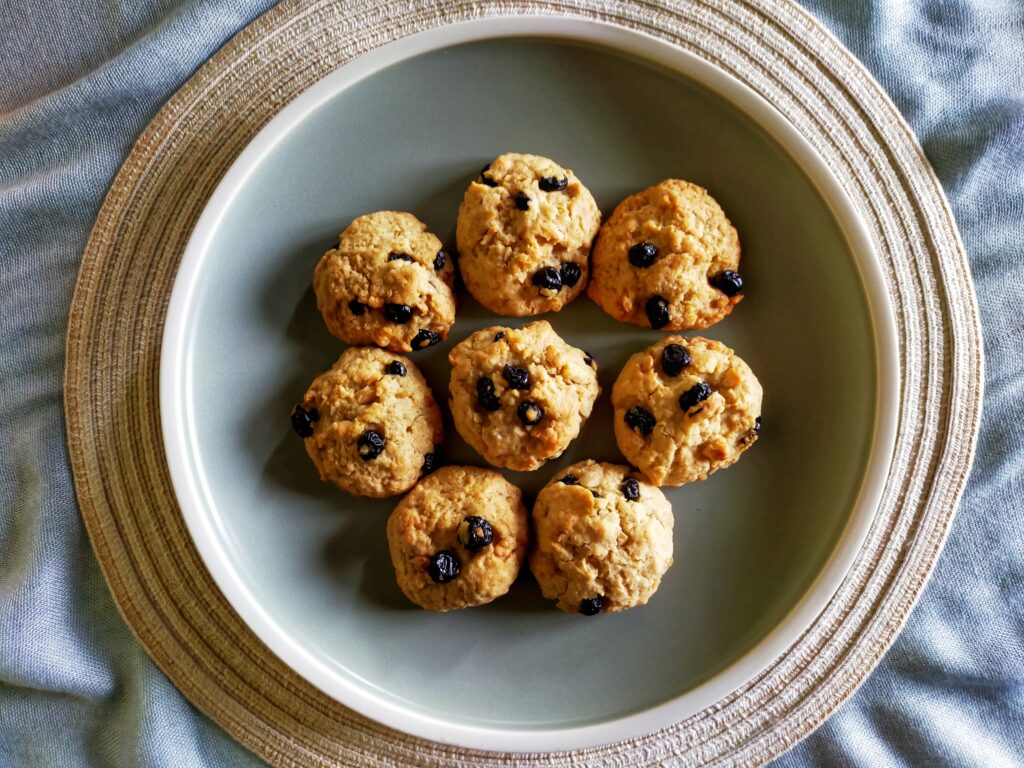 Dry ingredients:
1.5 cup All-purpose flour
½ cup Dark brown sugar
½ cup White sugar
1 pinch Salt
½ tsp Baking powder
½ cup USA dried/dehydrated blueberries
1 cup Oatmeal
½ cup Chopped cashew (optional)
Wet ingredients:
1 tsp Vanilla
½ cup Unsalted butter (room temperature)
1 pc Large egg
Instructions:
Pre heat oven to 170 C
Mix sugar and butter until creamy
Add the egg and vanilla extract, mix again.
Sift in the flour, baking powder, and salt, and oatmeal until it forms a dough
Combine the blueberries and nuts and fold them into the dough. Do not over mix.
Scoop a spoonful of the dough and roll them like a ball
Place the ball of dough in a lined (parchment paper) baking tray
Bake for 19 mins at 170 C.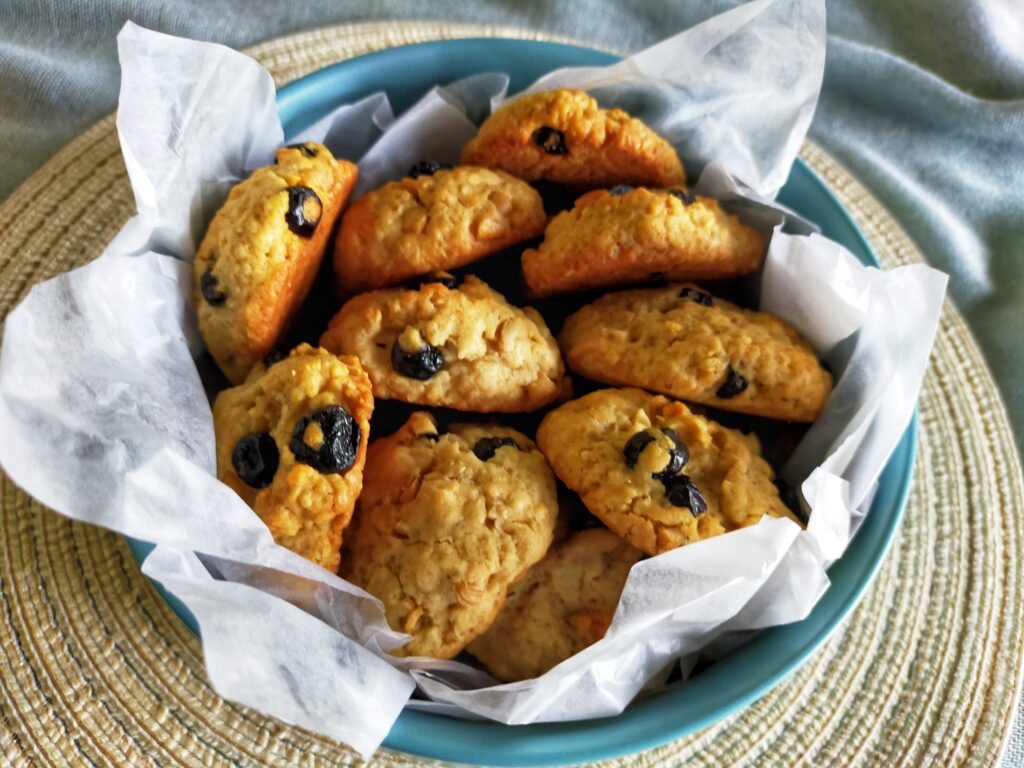 Dried blueberries aren't just tasty – they are packed with energy and nutrients, too.
A 100-gram serving of dried, sweetened blueberries contain 317 calories packed with fiber, vitamin C, and other vitamins and minerals.
Plus, blueberries contain polyphenols including anthocyanins that help defend us against the aging effects of free-radicals.
So, if you are a fan of blueberries, I highly recommend you try dried blueberries as well. You can use them when making breads and pastries, add them to salads or desserts or simply eat them as is.
Don't forget to let me know how you liked them, ok?
Kain maigi!
This post is sponsored by USA Blueberries Philippines. All opinions are mine.
For more nutrition information and peer-reviewed scientific research, you can click here:  https://healthprofessionals.blueberry.org/research/.
#USABlueberries #USABlueberriesPHL #DriedBlueberries #HealthfulSnacking #BoostofBlue