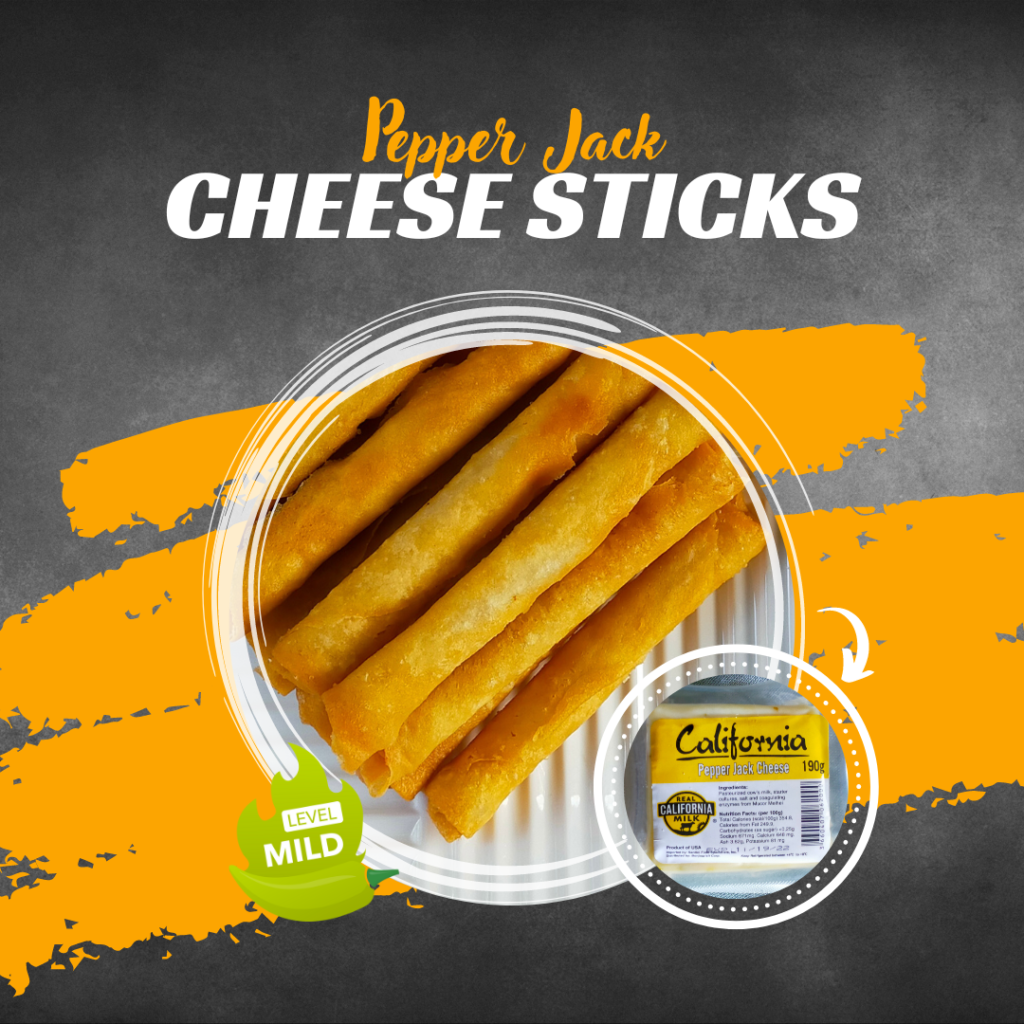 In the Philippines, cheese sticks are sold as street foods, served in restaurants or cooked at home as snacks (sometimes pulutan 🍻 😁). They come in different variants such as plain, with sweet bell peppers or with green long chillies called "siling haba" with varying spice levels.
But wait, are Cheese Sticks even healthy?
If you're looking for HIGH-CALORIE and HIGH-PROTEIN SNACK ideas (like I do – weight gainer here 😁), then I'd be happy to add cheese sticks to your healthy meal plan.
Cheese is a delicious source of high-quality protein and calcium. These nutrients help build strong bones and increase muscle mass when combined with adequate energy intake and weight-bearing physical activities. Having more lean muscle mass and stronger bones help adolescents and adults prevent frailty and bone diseases such as osteoporosis later on in life.
I cooked Dynamite Cheese Sticks once and our family wasn't able to eat them. The spice was just too much for us. 🥵
Thankfully, Real California Milk Philippines sent me different cheeses to try and I was particularly drawn to Pepper Jack cheese.
I've read that this cheese is good for making quesadillas, tacos, nachos, crackers and burgers. It melts easily, too!
If you can't take the heat of Dynamite Cheese Sticks, then these Pepper Jack Cheese Sticks are for you.
Here is my Spicy Cheese Sticks recipe na hindi mapanakit:
Slightly Spicy Cheese Sticks
Ingredients:
20 pcs Lumpia wrapper
190 grams California Pepper Jack Cheese
Red or Green Sweet Bell Peppers
Canola oil for frying
Tomato salsa dip (optional)
Instructions:
Slice cheese and bell peppers into finger-length sticks.
Wrap each cheese and bell pepper stick with lumpia wrapper.
Heat canola oil in a deep fryer.
Fry the cheese sticks until golden brown.
Drain excess oil by placing fried cheese sticks into paper towels.
Optional: Serve with tomato salsa dip (I prefer this one over mayonnaise as this makes the overall dish less oily)
Ready to dig in. Caution: Hot! 🔥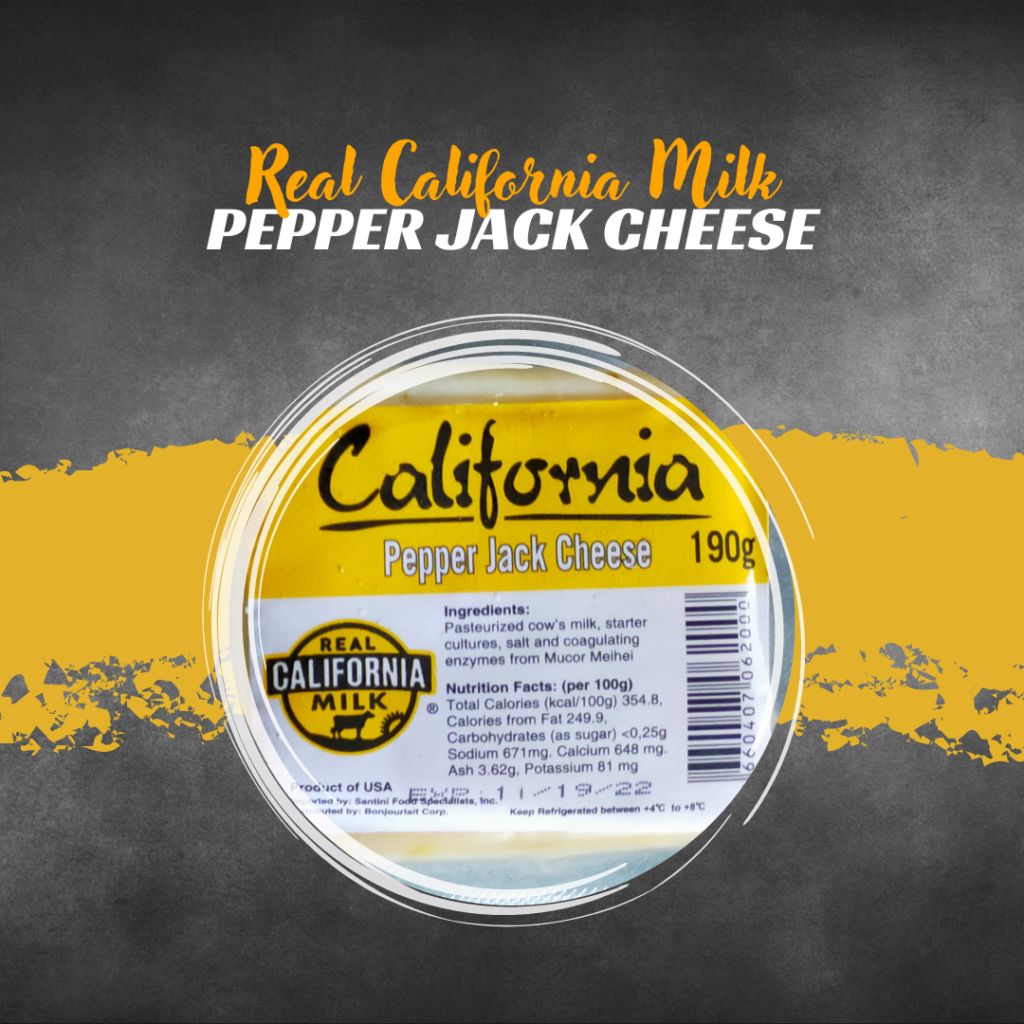 Incorporating California dairy into your life supports your overall wellness. I highly recommend you try their great-tasting and high-quality cheeses if you want to level up your cheesy recipes.
Kain po! 😋
This post is sponsored by Real California Milk Philippines. All opinions are mine.
For more information about Real California Milk:
http://www.realcaliforniamilk.ph/
https://www.facebook.com/RCMph
https://www.instagram.com/realcaliforniamilkph
#AD #Sponsored #DairyNutrition #LookForTheSeal #CADairy #RealCaliforniaMilk #RealCaliforniaMilkPhilippines