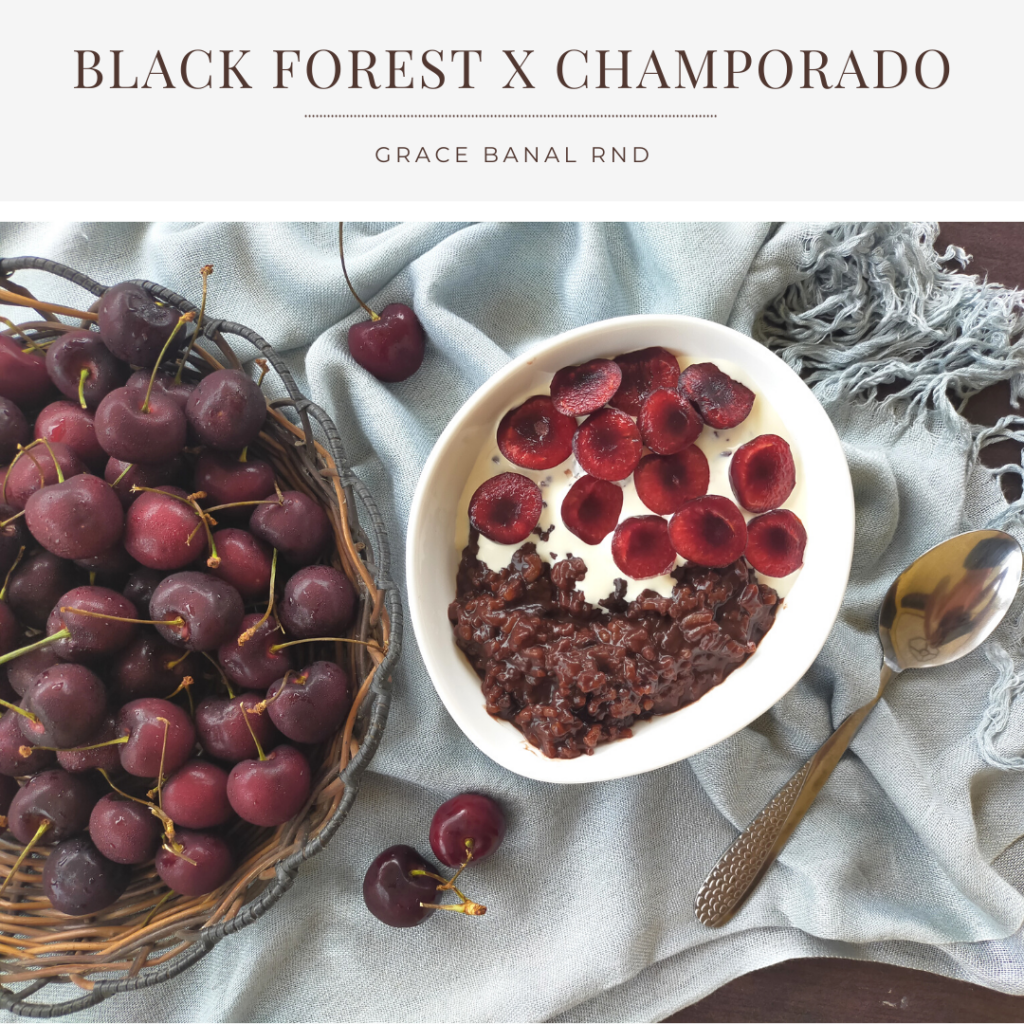 Cancer runs in our family.
In fact, cancer is the second leading cause of death from lifestyle-related diseases in the Philippines [1][2][3]. Cancer doesn't only impact our family's health and well-being – it also ravages our financial stability.
But this doesn't mean that we will just let cancer win over us. We have the capacity to defend ourselves from cancer. We have a better chance at fighting cancer if we equip our body with the nutrients and other bioactive compounds it needs to help keep cancer cells from growing.
We can do this by adding more foods into our diet that contain cancer and stress-fighting compounds.
For example, more research is suggesting that sweet cherries may possess cancer-fighting properties. Among other compounds, cherries contain ellagic acid and anthocyanins, which appear to be potent inhibitors to the growth of cancer cells.
In lab studies, the phenolic compounds of sweet cherries appear to inhibit breast cancer cell growth without toxicity to normal cells.
Sweet cherry extracts have been shown to inhibit proliferation of colon and breast cancer cells in several published studies
Sweet cherries contain perillyl alcohol – shown to be capable of inhibiting pancreatic, breast, liver, colon, skin and lung cancers – which raises the fruit's anti-carcinogenic activity.
Aside from health scares, this pandemic has also brought us so much mental stress, right? The good news is that studies have shown that serotonin present in sweet cherries is an important neurotransmitter that reduces stress and improves mood.
With all the health scare and stress that we have gone through lately, we need all the stress-busting and cancer-fighting foods we can get!
So, I thought of elevating our family favorite Champorado to a stress- and cancer-fighting level:
Introducing:
Black Forest x Champorado!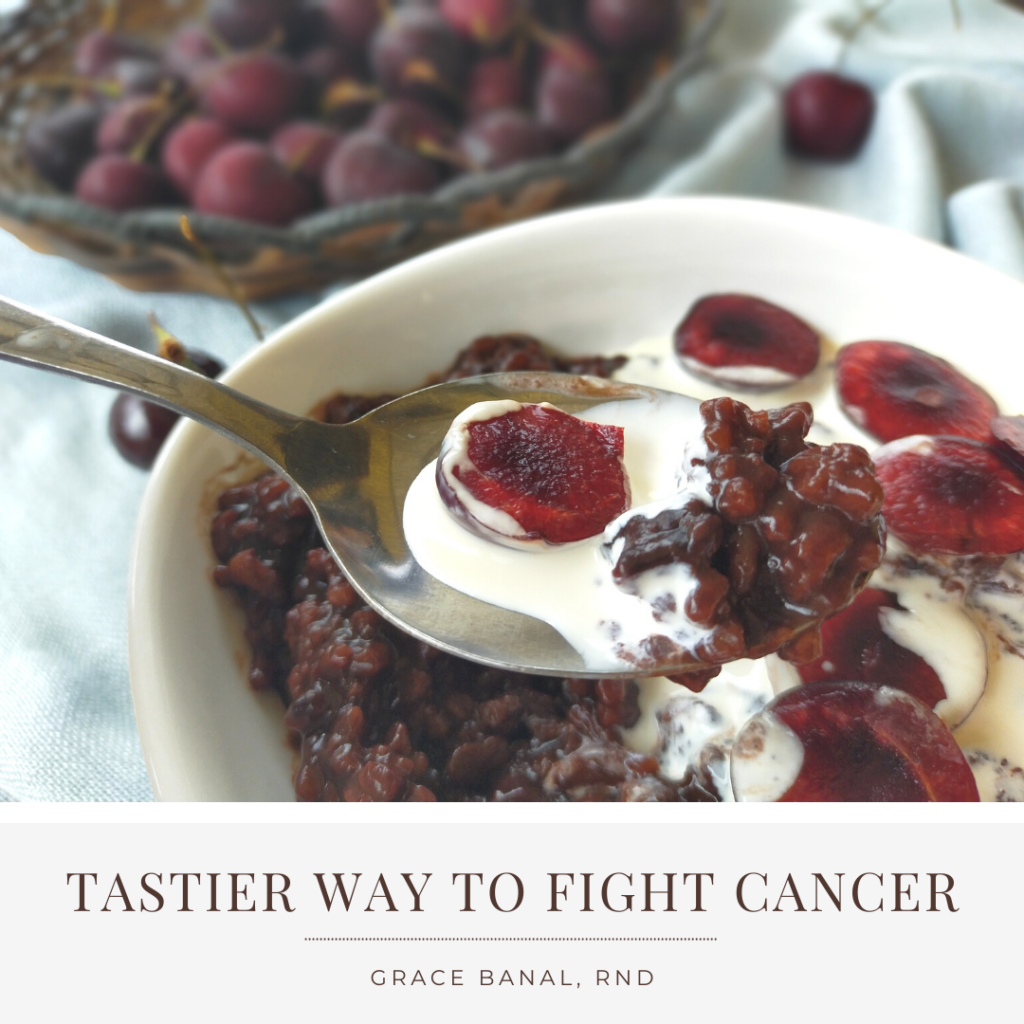 It's our usual Pinoy Champorado with added milk/cream and fresh sweet cherries! It reminds me of Black Forest cake but with less sugar, more fiber from rice and with stress- and cancer-fighting vitamins, minerals and phytonutrients from sweet cherries.
Let's exert more effort at getting enough of cancer and stress-fighting phytonutrients by eating colorful and flavorful fruits such as sweet cherries.
Super sweet Northwest Cherries are available only a few months a year, and they're now offered by online fruit sellers and supermarkets.
You can also order your cherry boxes and support a cause at the same time! With Cherries For Charity, $1 worth of Northwest Cherries will be donated to our local medical front liners for every box purchased.
Click here to order: https://bit.ly/3wRaupr.
For more cherry recipes, information about Sweet Cherries and references to health benefits mentioned:
Sweet cherry health benefits: https://sweetcherryhealth.org/
Cherry recipes: https://www.nwcherries.com/cherry-recipes
This post is sponsored by Northwest Cherries Philippines. All opinions are mine and references are indicated below.
References:
[1] World Health Organization . World Health Organization-Non-Communicable Diseases (NCD) Country Profile. 2018. https://apps.who.int/iris/handle/10665/274512
[2] Non-communicable diseases. https://caro.doh.gov.ph/non-communicable-diseases/
[3] Angeles-Agdeppa I, Sun Y, Tanda KV (2020). Dietary pattern and nutrient intakes in association with non-communicable disease risk factors among Filipino adults: a cross-sectional study. Nutr. J. https://www.ncbi.nlm.nih.gov/pmc/articles/PMC7397579/